International SCHOOL AWARD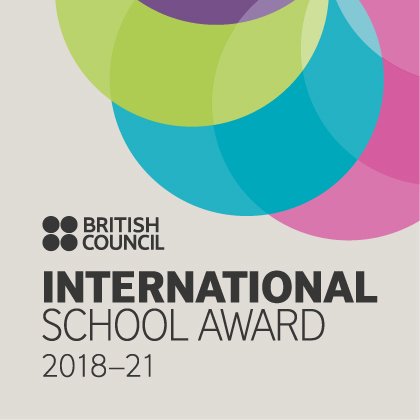 We recognise that the personal development of pupils, spiritually, morally, socially and culturally plays a significant part in their ability to learn and achieve. The school curriculum promotes spiritual, moral, social and cultural developments and prepares pupils for opportunities, responsibilities and expectations in life.
Aims
As part of our SMSC curriculum and International School Award programme, pupils' cultural development involves:
Pupils acquiring an understanding of cultural traditions and an ability to respond to a variety of experiences.
Pupils acquiring a respect for their own culture and that of others and to understand core British Values.
Pupils developing an interest in others' way of doing things and curiosity about differences.
Pupils developing the knowledge, skills understanding, qualities and attitudes they need to understand, appreciate and contribute to culture.
Pupils challenging stereotypes and becoming well-rounded global citizens.
Objectives
To continue to integrate the global dimension into the whole school curriculum by raising staff awareness of valid curriculum links
To develop a strong awareness of similarities and differences in lifestyles and culture in a range of other countries
To involve staff (including extended school), students and wider community in the development of contacts with our global partners
To further develop relationships with partner schools with a focus on enriching the whole school curriculum and communication via ICT
To maintain the Full International School Award
To actively encourage the study of foreign languages for all our students by offering a range of appropriate language options
To organise regular celebrations of our rich and diverse heritage
To conduct annual audits of both our formal and informal curriculum which, in turn inform action plans to develop each of the eight Key Concepts of the global dimension through all appropriate areas of the curriculum such that there is a clearly mapped global dimension in the learning experiences for all our students. These eight key concepts we recognise as:
diversity
conflict resolution
global citizenship
human rights
interdependence
social justice
sustainable development
values and perceptions
Key Priorities over 3 Years
To continue to increase the awareness of the global dimension to staff, students and the wider community across the whole school
To continue to identify and embed the global dimension in new areas of the curriculum
To develop current and new global relationships
Evaluation
International Education and learning about cultures is an inherent part of our annual School Development Plan, which is evaluated regularly and reported to Governors. It is reviewed annually by the International Leader as part of the Governors Review Timetable.
The governors and staff recognise that:
global issues are an important part of the lives of our students living in a world where economies are increasingly interdependent and global communication is a daily reality. Our students have access to the internet and increased opportunity to travel, watch news stories from around the world, as they develop and follow for example, international sporting events as they happen
the global dimension should be reflected in the attitudes and values of our students, the ethos of the school, the Programmes of Study and Key Skills.
as a school we have a commitment to both gender and racial equality
The International School Award is approved for Rift House Primary and accredited for three years (September 2018- August 2021).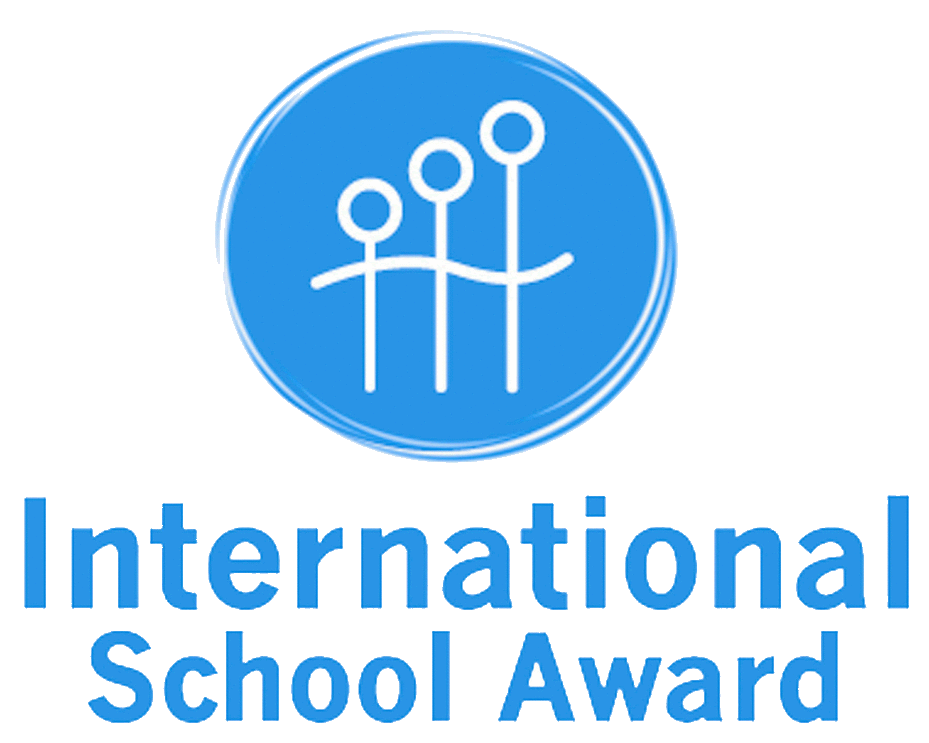 Culture in a box project
This project took place in collaboration with our partner school in Ghana throughout the Autumn and Spring term. It was an amazing way to explore the similarities and differences between our country's culture and that of our partner school.
We had fun in collecting and producing items, texts, pictures that represent our country's culture and send them to our partner school. Through exploring each other's collections we gained an insight into each other's lives and national and local communities.
Have a look at some of the items we have received from our friends in Ghana:
MEETING OUR FRIENDS IN PAKISTAN ON TEAMS - 25.03.2021
Our Year 5 children and some children from Pakistan have met on Teams today and exchanged some information about each other's schools and lives.
It was so lovely to see them in their school uniforms, and traditional outfits! We hope to repeat this with more classes across school.
Please enjoy the video.
"HELLO, MY NAME IS..." IN URDU - Summer 1 2021

All our children tried their very best to say hello and introduce themselves in Urdu! We hope you enjoy the video!