Information for parents: 2018 key stage 1 tests
KS1 tests are important in year 2 for your child's education. Can we ask you as a parent to support us with your child's education by supporting them at home. We ask that children complete their homework (maths & spellings) each week, Also can each child read their book just for 5 to 10 minutes each night to develop understanding of the text and fluency.
To encourage this we are having a competition in class and for every time each child reads they will gain a raffle ticket. At the end of each term the raffle will be drawn to win a prize. Keep your eye on this page to find out who won.
class timetable
Important Dates:
Year 2 SATS are finally over! The children have worked so hard during May and we are extremely proud of them all.
PD Day Friday 6th July: School closed to all pupils
Summer Holidays: Friday 20th July and return Monday 3rd September.
Rewards
Each week for children who complete their maths homework and spellings they will receive a certificate and have entry into our termly draw.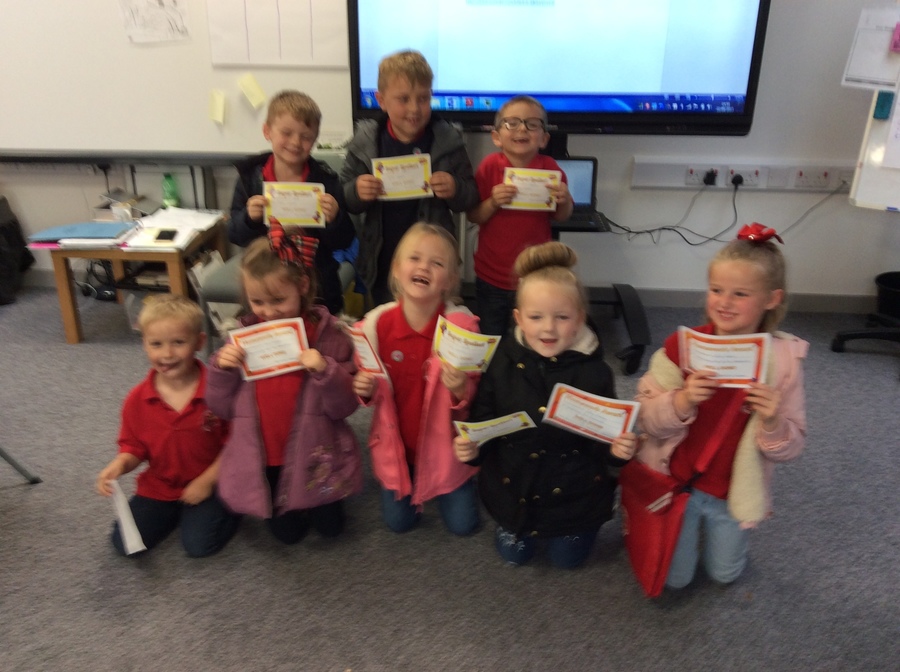 On 8th November year 2 children enjoyed a trip to Inspire to Learn in Middlesbrough. We spent the day being directors. We used various technology and equipment to create movies. We used carrots and potatoes as our characters and chose different backgrounds to go with our stories. If you would like to see your child's video, please click on the following link. https://inspire2learnblog.com
Following our Polar Express topic In English the children enjoyed a trip to Space to Learn. They used their imagination to enjoy a ride on the Polar Express. They saw the Polar Express arrive on the wall with the conductor. After receiving their tickets the children took their seats on the train and had some hot chocolate with a cookie. On the afternoon the children were surprised with a visit from Santa to receive their first gift of Christmas.
In February the children took part in a skipping competition at Brierton sports centre. During the competition the did different skipping skills such as, run jump, hopping, speed bounce and double bounce. Each child competed against 3 other schools to win bronze, silver or gold. All the year 2 children were brilliant and had lots of fun while doing it. WELL DONE YEAR 2!
On Friday 25th May we all FINALLY!!! went to Washington Wetland Centre. The children enjoyed feeding birds, hunting for minibeasts, pond dipping and playing in the play area. The weather was fantastic and made the day even special. All the children were well behaved and learned alot about wildlife. Following this trip the children are writing a recount in English to express there enjoyment from the day. Some will be posted soon.