Curriculum
SENSES:
The 'SENSES' Curriculum
'taste it, touch it, see it, smell it, hear it'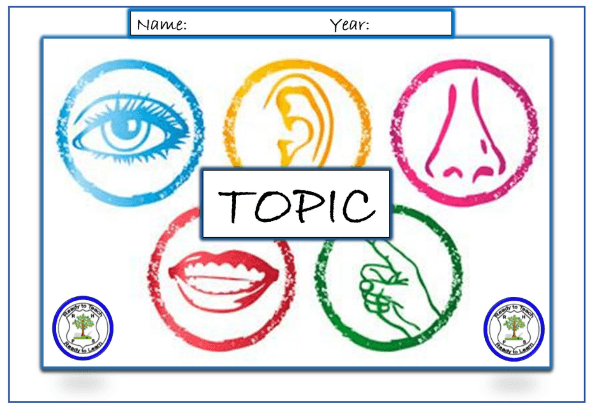 Planned and focused opportunity for first hand, real life experience is essential in ensuring our children are ready for their next stage of learning is at the heart of our learning experiences, including monopolising on the frequency and learning built around educational visits that the children partake in.
TOPIC:
Enquiry based learning and the use of a sensory approach to the curriculum pledges to allow children to explore topics and ideas by giving concrete and thus memorable and meaningful learning experiences. It enables children to personalise their learning and to act as co-constructors of their curriculum.
Each year group follows a topic for a term or half term. Within the topic, the teacher plans for learning opportunities using children's previous knowledge and their interests. The topics cover art & design, design & technology, history and geography elements of the national curriculum but are fundamentally cross curricular incorporating all aspects of learning including appropriate links with other foundation subjects.
Each cycle of learning starts by allowing children to share their prior knowledge and understanding. Following this, through an experience that is provided to provoke curiosity e.g. an educational visit; exploration of artefacts and items, children are encouraged to ask questions which they will later revisit throughout and at the end of the topic cycle as their experiences and knowledge and understanding grows. Through this approach children are encouraged to research, investigate and problem solve to inform their learning. This approach/learning style encourages children to take ownership of their learning and become engaged, independent and motivated. This planning is enabled by having developed our foundation topic curriculum by using an outline framework which breaks down the content of the foundation subjects set out in the National Curriculum into smaller milestones with an emphasis not only on knowledge and understanding but skills also: KS1, Lower KS2 and Upper KS2.
STEM:
At Rift House we believe design and technology is an inspiring, rigorous and practical subject. We recognise children acquire a broad range of subject knowledge and draw on disciplines such as mathematics, science, engineering, computing and art. This is reflected in our termly STEM projects, where pupils learn how to take risks, becoming resourceful, and innovative, enterprising and capable citizens - 1 session per week (replaces one other foundations session per week – see generic timetable examples).
CHOICES:
We have developed a CHOICES approach that promotes the spiritual, moral, cultural, mental and physical development of pupils at the school and of society, and prepares pupils at the school for the opportunities, responsibilities and experiences of later life.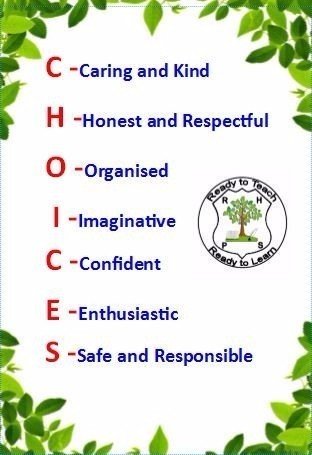 This is aided by the use of our CHOICES diaries – which enable children to reflect on their choices throughout and at the end of the school day.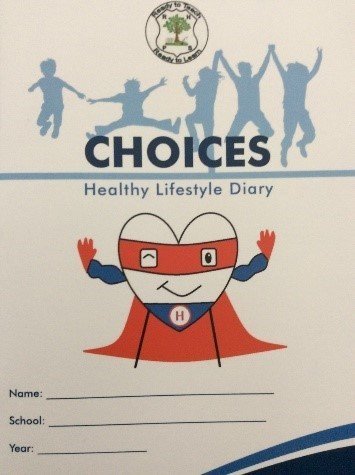 MR BEAT– Children record how many times they raise their heart rate in the day.
FUELLING FITNESS – children reflect on their food choices (fuelling learning) – They think about fruit and vegetables, water and how well they balance their diet.
ME, MYSELF and I – Children reflect on their emotional state – kindness, happiness, feeling safe, positive contribution to others, honesty, confidence, trust, responsibility, enthusiasm, respectfulness, politeness.
School are working in partnership with Tees Valley Sport in the development of the 'Active Schools' Initiative.
Mindfulness:
At its most basic level, mindfulness equips children with the skills to focus on the now and also form a strategy to address their worries and uncertainties and manage these emotions positively - it can help them learn how to work skilfully with the stresses and strains of childhood and adolescence without being swept away by them. These coping skills then are more likely to remain with them into adulthood.
Findings have shown that mindfulness helps them:
Feel calmer and more fulfilled
Get on better with others
Concentrate better
Manage their stress and anxiety
Manage performance more effectively in areas such as sport, music and drama.
At Rift House we have trained staff who promote mindfulness in the classroom, in small nurture groups, through targeted support with EP involvement and through weekly assemblies. It is also displayed around school and reinforced with children when needed throughout the school day.
Primary movement:
Primary reflexes are movement patterns which emerge during fetal life and are critical for the survival of the newborn - e.g. infant rooting and suck reflexes. They are obvious during the first six months of life and primary reflex tests are routinely used by paediatricians to assess the neurological integrity of the newborn baby. As the nervous system develops, however, they are inhibited or transformed and the persistence of primary reflexes beyond their typical timespan (twelve months) interferes with subsequent development and indicates neurological impairment
The Primary Movement programme developed at Queen's University, Belfast has been shown to have a significant impact on reducing reflex persisitence.
The Primary Movement programme is used within the early years of Rift House and for those children targeted when identified. Younger children first learn a series of songs with added movement, in order to prepare them for participation in the core Primary Movement programme, a sequence of specific movements which are based on replicating or mimicking the primary reflex system of the fetus.
Cognition:
Through an entire school approach to deepening learning and mastering concepts by developing skills, acquiring knowledge and deepening understanding, in all subjects and organically presented scenarios, children are encouraged to justify ideas with reasons; ask questions to check understanding; develop vocabulary and build knowledge; negotiate; evaluate and build on the ideas of others; and select the appropriate register for effective communication. They are taught to give well-structured descriptions and explanations and develop their understanding through speculating, hypothesising and exploring ideas. We believe this enables them to clarify their thinking as well as organise their ideas for all subjects and aspects of daily life.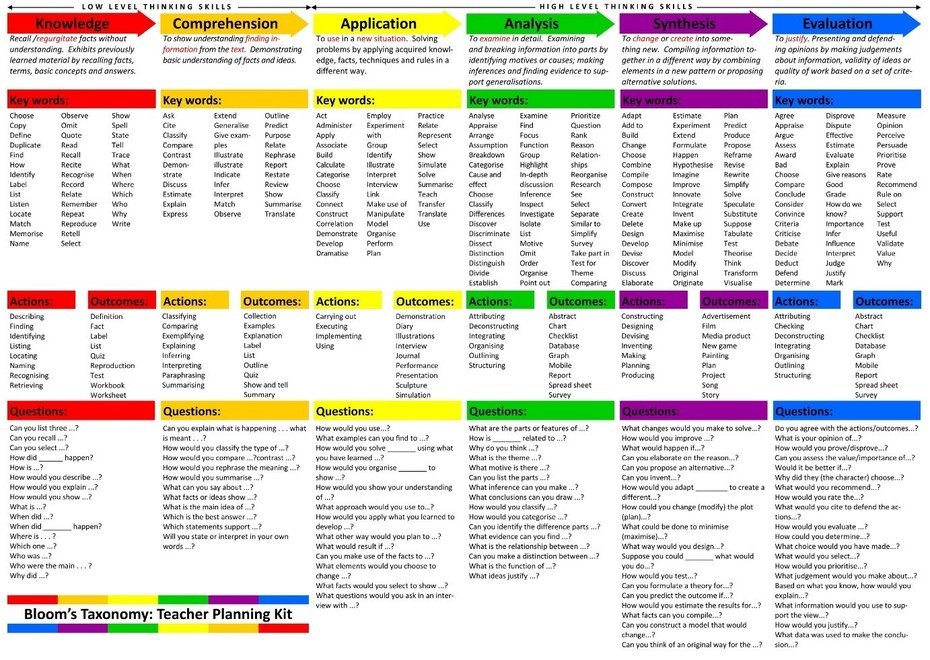 Forest schools:
This innovative educational approach to outdoor play and learning aims to encourage and inspire individuals of any age through positive outdoor experiences. It is currently run and organised by our trained Forest School's Lead and distributed to all children from Y1-6 across the whole school year. In five week blocks groups of six children attend one session per week and these blocks continue throughout the year. They are skilfully planned and differentiated for in accordance with the corresponding age appropriate national curriculum. Topics change yearly for each year group to ensure variety and are seasonally appropriate. Children are mixed in to groups consisting of mixed emotional and social ability to complement and support one another.
aspirations and SEMH:
Aspiration and future choices should start from the very first day children arrive at our school and this is planned for within many areas of our curriculum, including through purposeful educational visits, often present in many of our day to day curriculum subjects, particularly our planned STEM topics and by making use school speakers/guests. A strategic plan is in place and a delegated staff member ensures these plans become realised. As does a wellbeing team ensure that all aspects of the whole school ensures the health and wellbeing of all staff and children in school.
This is a good school which is improving rapidly because every member of staff ensures every child has the best possible opportunity to achieve well academically, personally, physically and creatively. Pupils thrive in a welcoming, positive, caring environment to become confident, young people who want to learn. Ofsted 2018
Awards Achieved:
International School Award
Eco Schools Award
Golden Apple Healthy Eating Award
Healthy School Award
Sainsbury's School Games Award – GOLD
PESS Sports Mark – GOLD
Working towards:
AFPE
Primary Science Quality Mark
The National SMSC Quality Mark
Wellbeing Award for Schools
N.B. School have also recently been nominated by Tees Valley Music Service for The Schools Music Award on account of our excellent provision.
Future Curriculum Developments:
TARGET: We are working on further developing our current affairs curriculum e.g. to include more global, as well as national political issues and 'one off' events i.e. 70 years of NHS services.
We are in the process of evaluating our curriculum offer to ensure that our children are given enough opportunity to gather appropriate skills in subject specific areas in a way that enables them to remember the learning for life. We are also in the process of creating opportunities throughout the learning journey that will allow children to apply these skills in a greater context.
Educational Visits