Class 1 Nursery
Welcome to our Nursery class. The staff in Nursery this year are:
Miss Wainwright

Early Years Lead

Nursery Teacher

Mrs Taylor

Support Staff

Miss West

Support Staff
From a child's very first day in Nursery, all the way through to Year 6 we support children to make the right 'CHOICES' to enable them to grow into well-rounded, motivated individual.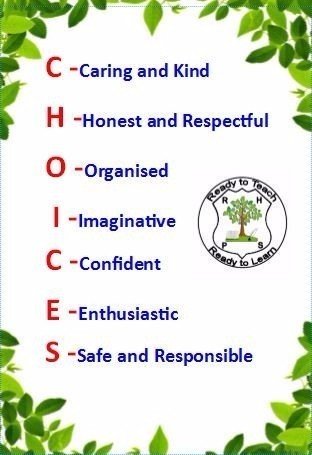 We know this is such an important time in your child's school life, where routines are established and relationships are built between home and school. We will always do our best to work closely with you, to ensure that your child has a smooth start to their school career in such a way that you as well as the children feel comfortable, supported and respected.
Indoor Environment
We have a lovely open-plan environment which has a wide range of different areas to be accessed during child initiated play. These allow children to develop lifelong skills such as, co-operation, perseverance and independence. Some of the areas include a water area, creative area and reading corner.
| | | | | |
| --- | --- | --- | --- | --- |
| | | | | |
| We enjoy sharing stories in our reading den. | We enjoy building train tracks. | We have lots of fun in our maths corner. | We enjoy playing in the home corner. We make food and look after the baby. | We like to play musical instruments and sing songs. |
| | | | | |
| | | | | |
| We have lots of small world areas. We build our own worlds using all of the different resources. | We enjoy playing with the garage and the different vehicles. | We access fresh drinking water independently during our nursery session. | We like to build and pour in the sand. | We like to colour, draw, write and cut at the mark making table. |
| | | | | |
Outdoor Environment
We also have a fantastic garden which is accessible from the classroom and is extremely beneficial in allowing us to extend our learning outdoors.
(Awaiting photos)
Yearly Overview and Medium Term Plan Summer 1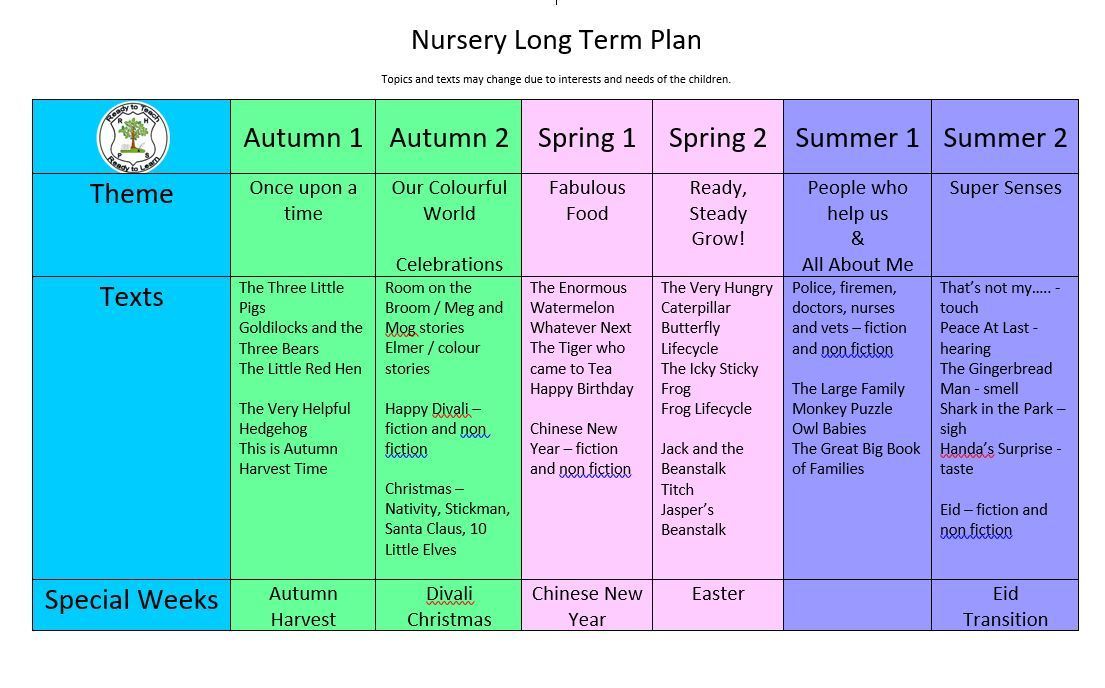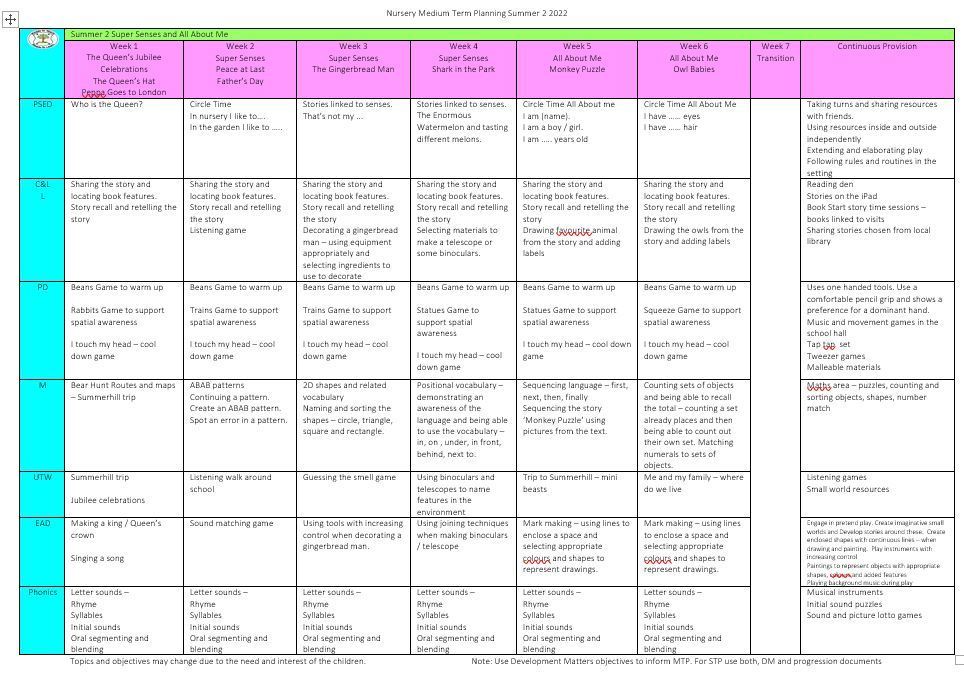 Nursery Timetable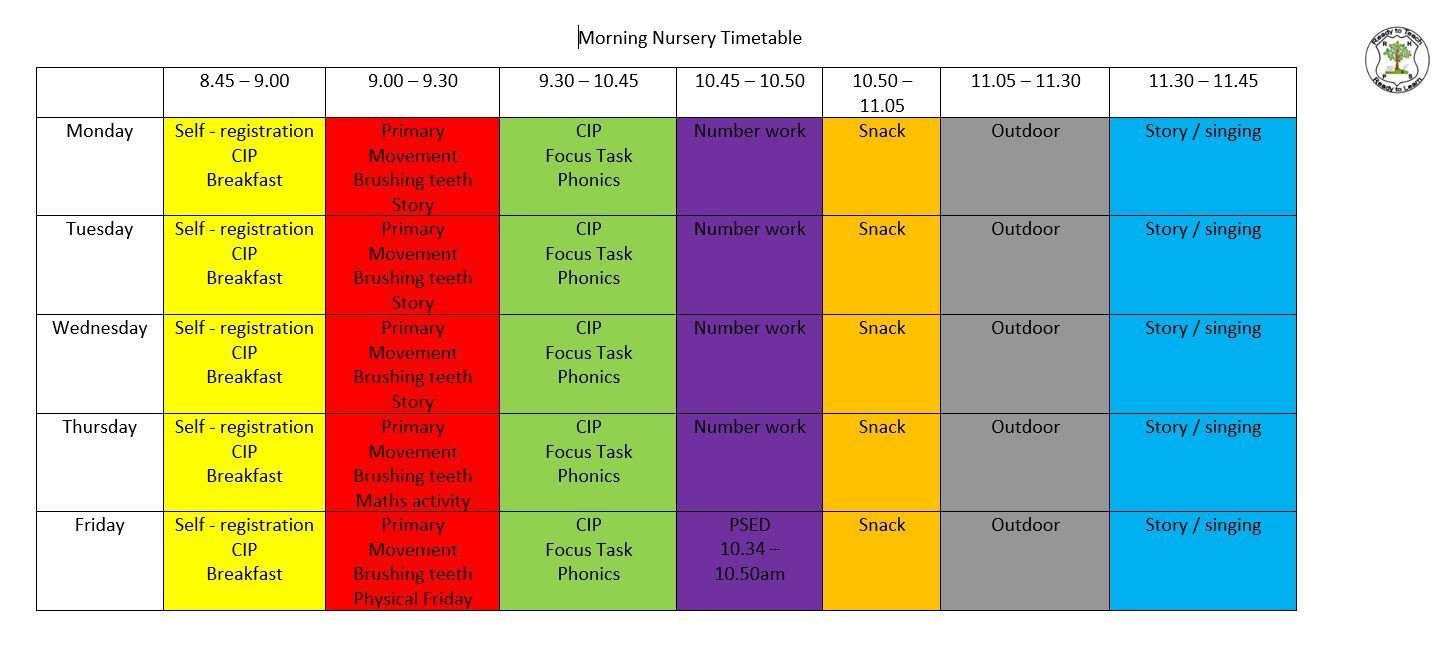 At Rift House we aim for your child to participate in a broad and balanced curriculum. Our timetable shows various opportunities that your child will access daily, including opportunities for mindfulness through Primary Movement and the brushing of teeth.
What we have been up to...
Our trip to Summerhil
The older Nursery children went to Summerhill in November to take part in the 'Wands and Broomsticks' activities. We had the most amazing time and all made our own magic wand and broomstick.
Christmas at Summerhill
We visited Summerhill to take part in some Christmas activities. We made a den and toasted some marshmallows. We made snow angels and Christmas decorations.
A picnic on the moon
We have shared the story Whatever Next. We made and packed a picnic and flew to the moon in our rockets. We had a picnic on the moon and flew back to Nursery.
World Book Day at Summerhill
Morning Nursery visited Summerhill to celebrate World Book Day. We shared the story 'The Three Little Pigs' and made houses using straw, sticks and bricks. We also made masks of the story characters. We had a super time.
Kung Hey Fat Choy
In Nursery we love exploring other cultures and celebrations. For Chinese New Year we shared the story 'The Great Race' and found out facts about Chinese New year. We made our own Chinese dragon, counted coins for our ang pows and tasted Chinese food.
Safer Internet Day in Nursery
We shared a story 'Digiducks Big Decision' and sang a song to help us remember how to stay safe when we are using our tablets.
Happy Birthday Barnaby Bear
Barnaby Bear, our nursery bear, celebrated his 4th Birthday. We made birthday cards for him, counted candles for his cake and had a birthday party. We also talked about our own birthdays.
Visiting the library
Older Nursery children enjoy visiting the local library every half term. We share stories, sing songs and make crafts.
Book Start Story Time Sessions
Older Nursery are taking part in a 6 week programme with the local library. Pam, the librarian, is visiting us in Nursery every Monday morning. We share a story, sing some songs and complete a craft. We also get the take home the story books we are sharing during our sessions.
We're going on a Bear Hunt
Older Nursery children visited Summerhill to take part in a routes and maps activity. We shared the story, followed a map and hunted for bear prints and played some games.
Happy Royal Jubilee
We enjoyed celebrating the Queen's Platinum Jubilee. We enjoyed craft activities and sharing a picnic with our parents.
Supporting at home
Things you can support at home with:
Sharing stories and encouraging your child to talk about what is happening.
Singing number songs and counting how many are left each time.
Practising putting on, fastening and taking off coats.
Older Nursery children are practising their name writing in preparation for starting school in September.
Older Nursery children are learning their letter sounds and practising hearing initial sounds in words. You can support with this at home by locating print in the environment and playing games such as 'I spy.'
Reminders
Morning Nursery session
Doors open at 8.45am and close at 9.00am
Doors open again for collection at 11.30am and close at 11.45am
Afternoon Nursery session
Doors open at 12.15pm and close at 12.30pm
Doors open again for collection at 3.00pm and close at 3.15pm
For more information on Nursery sessions, 30 hour entitlement and paid places please click here.
Staff will be available before and after each nursery session, if you have any questions, concerns, or queries please don't hesitate to talk to us.
Please let us know in advance if your child is going to be picked up by someone other than the agreed adults.
Home Reading
All children will bring home a book to share every Monday. Books need to be returned to Nursery by Thursday.
Homework
Older Nursery children will be given suggested activities to support with learning at home. These activities will be shared with parents every Friday and will be linked to the learning that has taken place each week.
Home Learning
If your child has to self isolate or is absent for other reasons, we will upload activities onto our Seesaw app for them to complete at home.