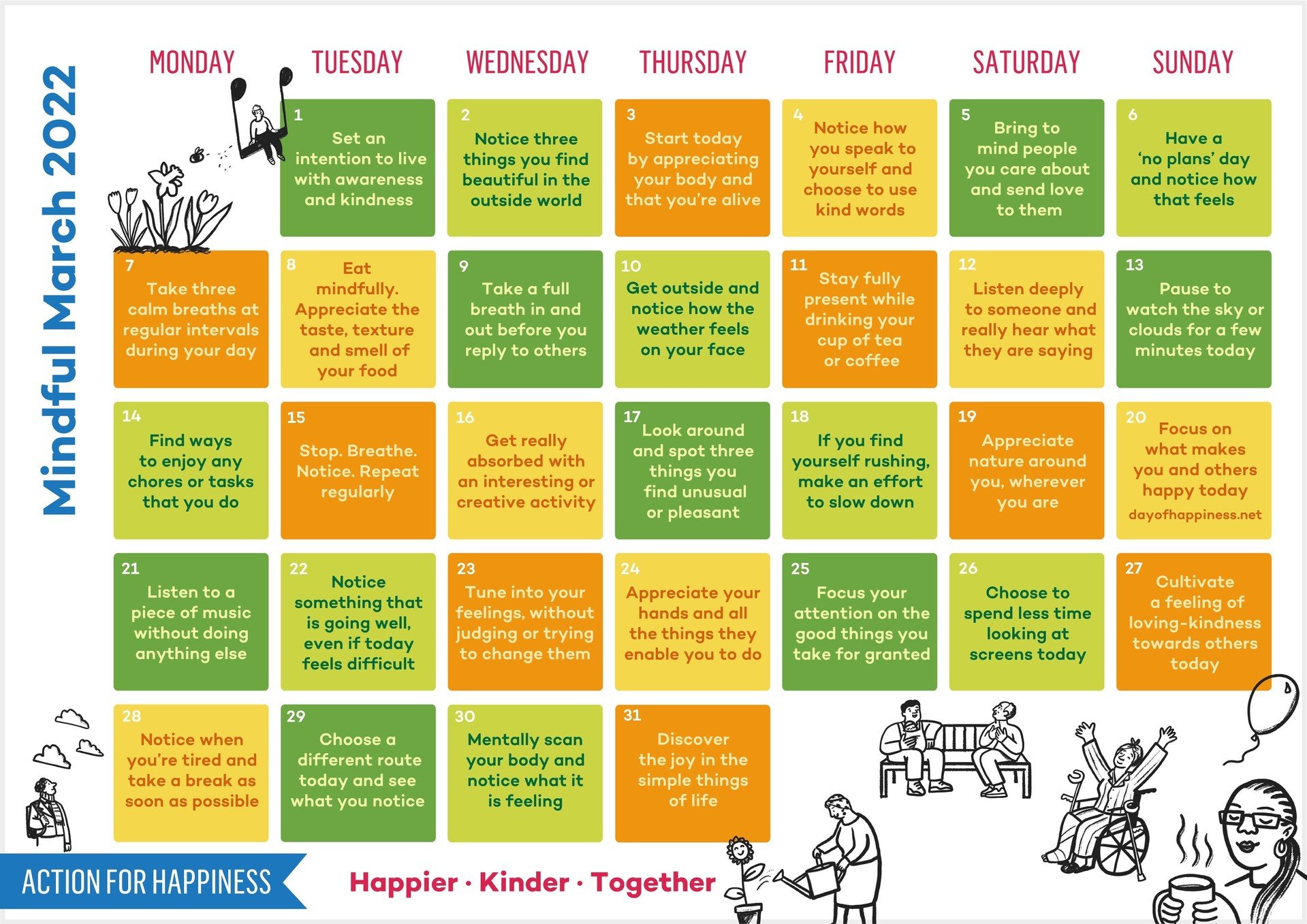 CAMHS - Training
General information relevant to children and young people's wellbeing and mental health
These resources are dedicated to children's general mental health and wellbeing, with a particular focus on mindfulness with developing coping skills in young people. These are taken from Gov Website.
Place2Be

has a host of mental health resources available. They organise Children's Mental Health Week every year.
SafeSpot

is an iPhone and Android app that promotes positive mental wellbeing in children and young people and has been designed to help children and young people with their coping skills.
MindEd's

advice and resources for families on supporting children's mental health. This includes the

Education Hub (which hosts a short

Wellbeing for Education Return training webinar for education staff as well as more in-depth

content covering wellbeing and resilience, bereavement and loss, stress, trauma, anxiety and low mood) and the

Coronavirus Staff Resilience Hub.
BBC's wellbeing resources

for families.
Young Minds:

a letter about how I'm feeling: worksheet to help pupils express their feelings and understand what may have triggered them. For use with pupils in school or at home.
Mentally Healthy Schools:

tools to support an emotional check-in with pupils.
Mentally Healthy Schools:

an anxiety thermometer as a wellbeing measurement tool.
Mental Health at Work: Supporting Educators' Mental Health including during the pandemic. Round-the-clock one-to-one support by call or text from trained volunteers, plus resources, tips and ideas to look after your mental health.
NHS: Mental Health Helplines for Urgent Help - NHS 24-hour advice and support for you, your child, your parent or someone you care for. Help is available to speak to a mental health professional.
NHS IAPT: free online NHS adult psychological therapies, such as cognitive behavioural therapy (CBT), for common problems involving stress, anxiety and depression. IAPT services can be accessed either through a self-referral by contacting your

Local IAPT

or via your GP.
Cruse Bereavement Care:

Coronavirus, Bereavement and Grief online information, advice and support. Helpline: 0808 808 1677
MindEd: Coronavirus Staff Resilience Hub for frontline staff
Headspace: Headspace for Educators offers educators access to free mindfulness and meditation exercises and resources for every age group, and a free Headspace Meditation App.
Centre for Mental Health: Supporting Mental Health during Covid-19: a brief guide
Public Health England

Every Mind Matters:

Looking After Your Mental Health Resources aims to support everyone to feel more confident in taking action to look after their mental health and wellbeing by promoting a range of self-care actions.
Public Health England: Every Mind Matters Self-Care Tool when you complete the 5 'Survey' questions, a 'Mind Plan' is generated, with signposting options to many useful resources.
Young Minds:

10 Wellbeing Tips for School Staff
Anna Freud:

self-care strategies for young people feeling low or anxious and

self-care tips for parents and carers.
Parent Led Cognitive Behavoural Therapy

Parent Led CBT is a 13 week group programme which is aimed at parents of children aged 5-12 years of age who may be suffering with anxiety. Common anxieties the course can address are: specific phobia's, separation anxiety, generalised anxiety (worry) and social anxiety. The course aims to equip parents with the CBT skills to support their child in overcoming their anxiety and acting as their child's 'therapist' as parents have been identified as the most important agent for change. The course consists of 5 face to face/virtual sessions and two telephone check-in's as well as scheduled breaks to allow time for parents to implement the techniques. The course includes home activities and works alongside the book 'Overcoming Your Child's Fears & Worries – Cath Creswell & Lucy Willets' which is also set as home reading in some weeks.
The sleep charity
https://thesleepcharity.org.uk/
We are one of the leading, independent expert voices on sleep issues in the UK and we are here to help everyone get a better night's sleep. Whether it's advice, education or support for children, teenagers, adults, workplaces or professionals, we are on hand with expert knowledge, resources and accredited training.
It's time to wake up to sleep.
Wellbeing summary of actions and CPD
September 2020 – July 2021
Month

Actions

CPD

September

· Behaviour risk assessments completed re COVID-19

· Policy review & COVID-19 amendments

· Wellbeing assemblies launch

· KCSIE update to all staff and governors (LD)

· Staff access remote EP training 'Supporting Children with Anxiety'

· All staff access remote CPD 'Understanding Stress and How to Manage It'

October

· Parental Engagement discussion and planning with Indre Kennedy (LC)

· Wellbeing afternoon in all classes (Frozen themed resources)

November

December

· Wellbeing survey for pupils

January

· Discussion with SIP re wellbeing (LD, LC)

· Weekly wellbeing activities added to remote learning timetables

· Children's Mental Health Week – assembly online & resources for children

· Launch of Jigsaw PSHE

· Weekly wellbeing phone calls to all pupils

February

· Staff wellbeing resources shared with all staff

· Wellbeing activity booklets for key worker and vulnerable children

· Wellbeing resources for parents added to website

· Adrenal Insufficiency Training

March

· House points relaunch

· Relaunch of 'Talk to the Team' boxes

· Wellbeing assemblies resume weekly

· Mental Health in Children & Young People (LC, KH)

· Neglect Statement of Intent training (LD)

· Impact of the Pandemic on Children & Young People (LD)

April

· Alliance pupil support begins (referrals for individual pupils needing post lockdown wellbeing support)

· Alliance & CAMHS deliver transition sessions to y6 pupils

· Safeguarding update delivered to all staff (LD)

May

· Safeguarding day in all year groups

· Daisy Chain family support sessions begin

· Person Centred Planning training (LD)

· Positive Handling training arranged for selected staff

· Provision Map CPD attended (LD)

· Foetal Alcohol training (LC)

June

· PCP meetings to support transition for Y6 pupils open to social care

· Provision Map training to staff (LD)

July

· Healthy Eating relaunch (LC)

· Wellbeing Champions Network (LD)

· Safeguarding Foundation completed (LC)

· Safeguarding Forum (LD)

· Neglect Statement of Intent (LC)
CAMHS has some fantastic resources on children's mental health and have also added this fantastic page with lots of information for parents discussing Coronavirus with their child. LINK
How to Maintain Good Mental Wellbeing During Isolation
In times like these, we can often forget how important it is to try and maintain our own happiness and wellbeing. It's not only important for ourselves, but also our family, friends, colleagues and many of those who depend on us. Staying positive and trying to implement little things like physical exercise, a healthy diet or getting a good night's sleep, can have big results. That why we've created this guide to help everyone think about some of the positive steps they can take to establish and keep good mental wellbeing.
To view guide click here
Supporting Children's Mental Health: 10 Conversation Starters for Parents Online Safety Guide
Talking about mental health to children is sometimes hard. To the point that we can put off raising the subject, not wanting to unearth problems or raise overwhelming subjects that we perceive our child is too young or not ready for. But rather than keeping children in the dark, this guide is designed to help you confidently talk about mental health, so they feel comfortable talking about their own worries and end any stigma before it begins.
To view this guide click here.
OPEN LETTER FROM THE MINISTER FOR CHILDREN & FAMILIES
Shielding and Clinically Vulnerable Appendix