Welcome to Reception (Class 2)
Welcome to our Reception class. Your teachers this year are Mrs Yalman, Mrs Foster and Mrs I'Anson.
Mrs Yalman

Class teacher

Mrs Foster

Snr support staff

Mrs I'Anson

Support staff
From a child's very first day in reception, all the way through to Year 6 we support children to make the right 'CHOICES' to enable them to grow into well-rounded, motivated individual.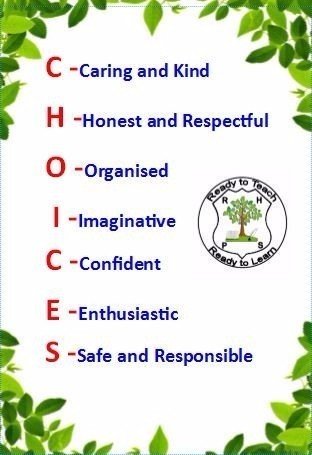 We know this is such an important time in your child's school life, where routines are established and relationships are built between home and school. We will always do our best to work closely with you, to ensure that your child has a smooth start to their school career in such a way that you as well as the children feel comfortable, supported and respected.
Class environment
We have a lovely open-plan classroom which has a wide range of different areas to be accessed during child initiated play. These allow children to develop lifelong skills such as, perseverance and independence. Some of the areas include a water area, creative area and reading corner. We also have a fantastic outdoor space which is accessible from the classroom and is extremely beneficial in the learning and development within Reception.
| | | | | |
| --- | --- | --- | --- | --- |
| | | | | |
| This is our spacious, bright and inviting classroom. We know children love it here because they enter with big smiles on their faces every morning. | We have a huge variety of books children can share with each other and us teachers. Our children love reading in the reading corner. | We have lots of fun Maths games and resources in our Maths corner. | Our role play area changes half termly. We link it with children's interest or our learning. This half term it is a vet surgery. | Children can access learning games on laptops and iPads. |
*Photos of outdoor area to follow
Yearly overview and medium term plans
Reception Long Term Overview
Each half term, we learn about a different topic. Some of the topics we are going to do are Marvellous Me, Terrific Tales and Amazing Animals. We also love celebrating different festivals and events around the world e.g. Harvest, Pancake Day, Hanukkah, Baisakhi, Christmas, Easter and Chinese New Year.
*Please be aware themes are subject to change to meet children's interests and needs
Reception Medium Term Plan Summer 2 (updated half termly)
Reception timetable
*Please be aware this is subject to change
At Rift House we aim for your child to participate in a broad and balanced curriculum. Our timetable shows various opportunities that your child will access daily, including opportunities for mindfulness through Primary Movement and the brushing of teeth.
Teaching this year will include phonics and we will work through Read Write Inc incorporating a lesson into our daily routine. We will also have Maths and English sessions daily. Once a week, children will enjoy participating in Music lessons using Charanga and PE using the GetSet4PE scheme.
What we have been up to...
Summerhill - Room On The Broom
Reception children went to Summerhill in November to take part in the 'Wands and Broomsticks' activities. We had the most amazing time and all made our own magic wand and broomstick.
Remembrance Day
For Remembrance Day we enjoyed making our own red poppies.
Summerhill - Reindeer decorations
We went to Summerhill to take part in Christmas activities. We had the most magical time. We toasted marshmallows, made snow angels, made a reindeer craft and some super powered reindeer dust.
Christmas
We thoroughly enjoyed our Christmas party. We all showed off with our fantastic dance moves.
Chinese New Year
In Reception we love exploring other cultures and celebrations. For Chinese New Year we shared the story 'The Great Race' and found out how the Chinese Zodiac received its months names. We learned how children in China celebrate their new year and had our own Chinese banquet. We all enjoyed our food. It was so delicious.
Summerhill - Three Little Pigs
We visited Summerhill to celebrate World Book Day. We shared the story 'The Three Little Pigs' and made houses using straw, sticks and bricks. We also made clay wolves and pigs and stuck them to a tree. We had a super time.
Red Nose Day
We had fun going on a Red Nose Day treasure hunt! We used a map to find the location of 10 words. The last one was the funniest! The word was Mr Turner and he had a red nose on the photo!
Easter fun
Easter is always a time of super fun! Our Reception children thoroughly enjoyed various Easter activities this year and used lots of different skills completing the tasks. We went on an Easter egg hunt and used our Maths skills to make sure we had found all 30 eggs. We used our fine motor and teamwork skills to make delicious Easter nest cakes and our printing and writing skills to produce beautiful Easter cards.
Visit to St. Hilda's church
We visited St. Hilda's church and it has been amazing. We have learned so much about church features and what happens in a church.
Visitor from Nasir Mosque in Hartlepool
After visiting St. Hilda's Church, Reception children wanted to find out about other faiths and beliefs. So they invited Christine who works for the mosque in Hartlepool.
Christine told Reception a lot about similarities and differences between Christian and Muslim children. She shared the Muslim holy book the Qur'an, a prayer mat and said a few prayers in Arabic. Reception children asked a lot of question and thought it was a very interesting afternoon.
Summerhill - Routes and Maps
We visited Summerhill to take part in a routes and maps activity. We enjoyed the book 'We're going on a bear hunt' and followed bear paw prints around Summerhill using a simple map of the surroundings. We played lots of different games throughout. What a fun day we had!
Queen's Platinum Jubilee
The whole school celebrated the Queen's Platinum Jubilee and took part to perform for our parents. After that we had a yummy picnic and everyone had a really good time.
Reminders
The Reception Day
School starts at 8:45am and finishes at 3:05pm every week day.
Staff will be available before and after school, if you have any questions, concerns, or queries please don't hesitate to talk to us.
Please let us know in advance if your child is going to be picked up by someone else than the agreed adults.
Reading bags
Every Monday each child will receive a story to share and a Phonics book appropriate for their reading level.
Please return your child's reading bag including books and reading record every Thursday. This ensures that books can be quarantined until the following Monday before staff change books.
Homework
Every Friday each child will receive one piece of homework. This could be a short Phonics, English or Maths task. Please return your child's homework every Tuesday.
Home learning
If your child has to self isolate or is absent for other reasons, we will upload activities onto our Seesaw app for them to complete at home.
Supporting at home
Things you can support your child with over this half term:
READING ~ In your child's book bag you will find a phonics based reading book, a story book to share and must know word sheets. Please read the books together and support your child talking about the story. The must know words can be practised in a fun way as well by using silly voices.
PUTTING ON AND TAKING OFF CLOTHES INDEPENDENTLY ~ Practising this will help your child to become more independent at school, especially at home and PE times.