P.E. and School Sport
School Games Gold Award
"After exercise, a child's ability to sort out priorities improves, allowing them to block out distractions and better concentrate on the task at hand.

Their brain remembers more when their body is active. Put simply, increased physical activity in schools increases concentration levels in children which will help them perform better academically."

This is why at Rift House Primary School we are an active school!
At Rift House Primary School we want every child to have:
A positive feeling of self-esteem

An understanding of a healthy and active lifestyle

An increase in the ability to cope with personal responsibility

An increase in social skills

An increase in physical skills

An increase in communication skills
Within our school, we are focusing on promoting health and well being of our pupils, staff and the wider community by encouraging healthy and active lifestyle opportunities. At Rift House School we offer 2 hours PE lessons and lots of opportunities for competitive sports outside of the school curriculum. All children have the opportunity to attend after school clubs, as well as the many intra school competitions at break times and lunch times and energisers within the classroom throughout the day. This is to ensure that all pupils are physically active for at least thirty minutes during every school day which is in line with the governments 30:30 policy.
Tees Valley Sport
We have been working with Tees Valley Sport on a project both in school and out. Funding has been used for staff training and our CHOICES Diaries. They also produced these promotional posters.
Primary PE and School Sports Funding
Primary PE and Sport Funding
The Government introduced Sport Funding in 2013 to raise pupil participation in sport related activities on the back of the success of the 2012 Olympic Games.
The government is providing additional funding of £150 million to improve provision of physical education (PE) and sport in primary schools
This 'legacy' funding is intended to open up new avenues of sporting activity to young people, be it taking up a new sport never previously experienced or investing in the professional development of staff to develop new PE related initiatives in school. This funding is ring fenced and therefore can only be spent on provision of PE and sport in schools.
Rift House Primary School will receive £17838 for their PE & Sports Grant (2020).
Junior Advanced Performance Program (J.A.P.P)
Junior APP pupils at High Tunstall working on team skills.
School Games Values
Rift House Primary School is a part of the School Games network. We have held the GOLD standard for the last 5 years. The values of the games is very similar to our school values CHOICES.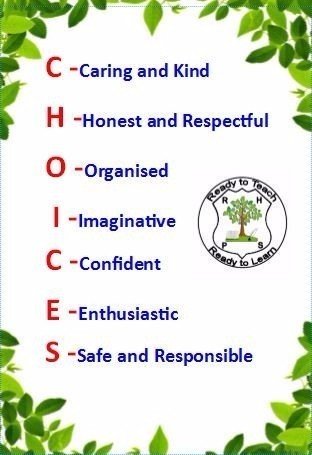 At Rift House Primary School we follow the School Games Values. Rift House School Sports Values:

Passion,
Self-belief,
Respect, Honesty
Teamwork and Determination
These values help children to develop in all areas of sport and as part of a lifelong passion. The aim of these values is to encourage resilience and hard work which is also part of our own school values. By giving the opportunity for our children to develop these values there is a wide range of positive effects on behaviour and attendance.
Active Club Links
Hartlepool United
Summerhill
Cricket Coach
Eldon Grove Tennis Coach
Gymnastics Coach
Judo Taster Sessions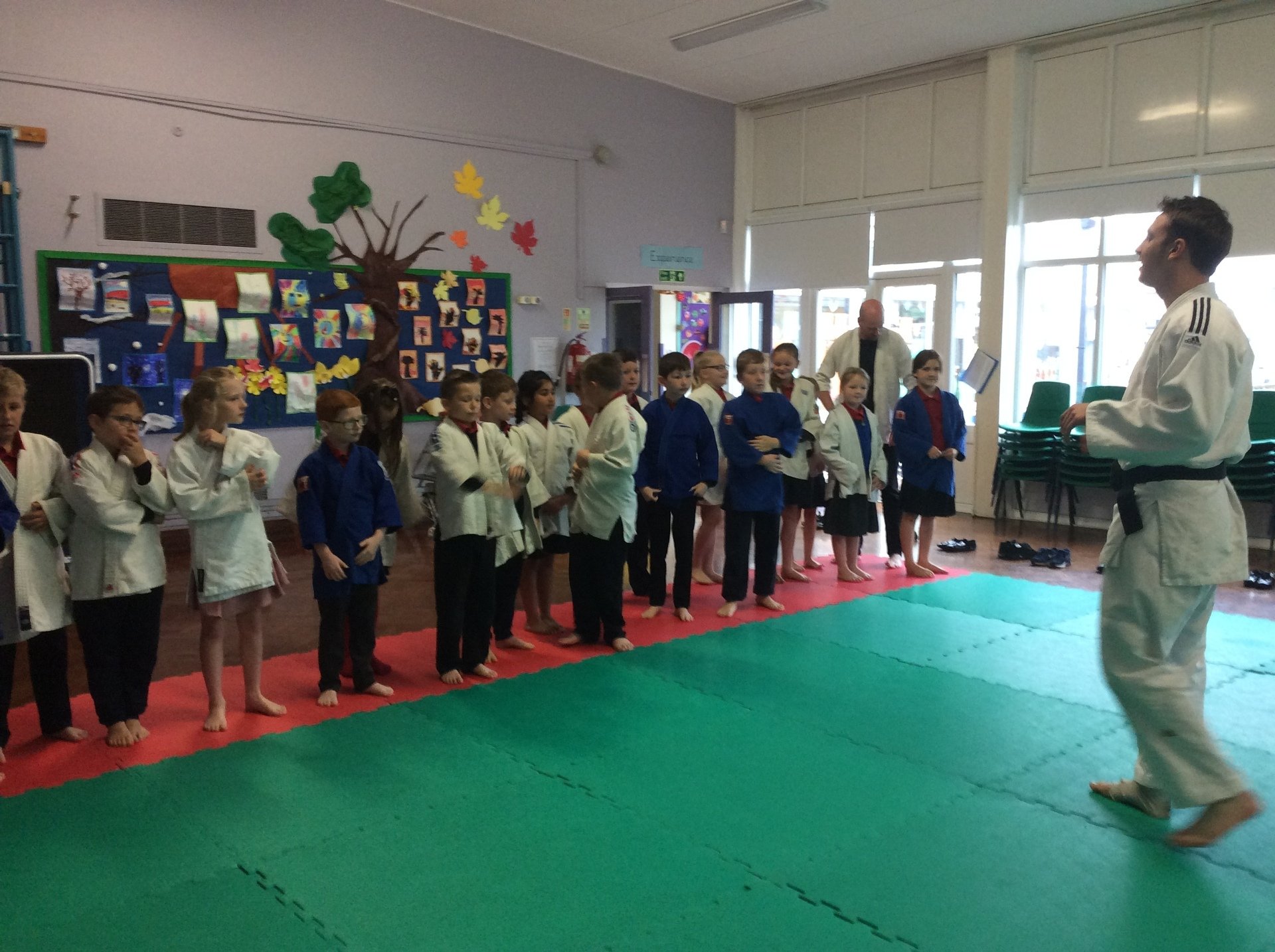 Rift House Personal Best Challenge
This year, the Learning Academies Trust have introduced a Personal Best Challenge to encourage all the children (and staff) at Rift House to challenge themselves and improve their fundamental skills. It also encourages everyone to work on their perseverance, self-belief and determination skills. The six main activities that we are focusing on for this year are:
Shuttle Runs
Skipping
Star Jumps
Speed Bounce
Basketball dribbling
Throwing and catching
KS1 & KS2 children will have a chance to beat their 'Personal Best' during their play times and their P.E. lessons when appropriate.
The children's scores will be recorded by the 'Personal Best Sports Leaders'.
inter Competition
Inclusive Sports as part of the School Games Mark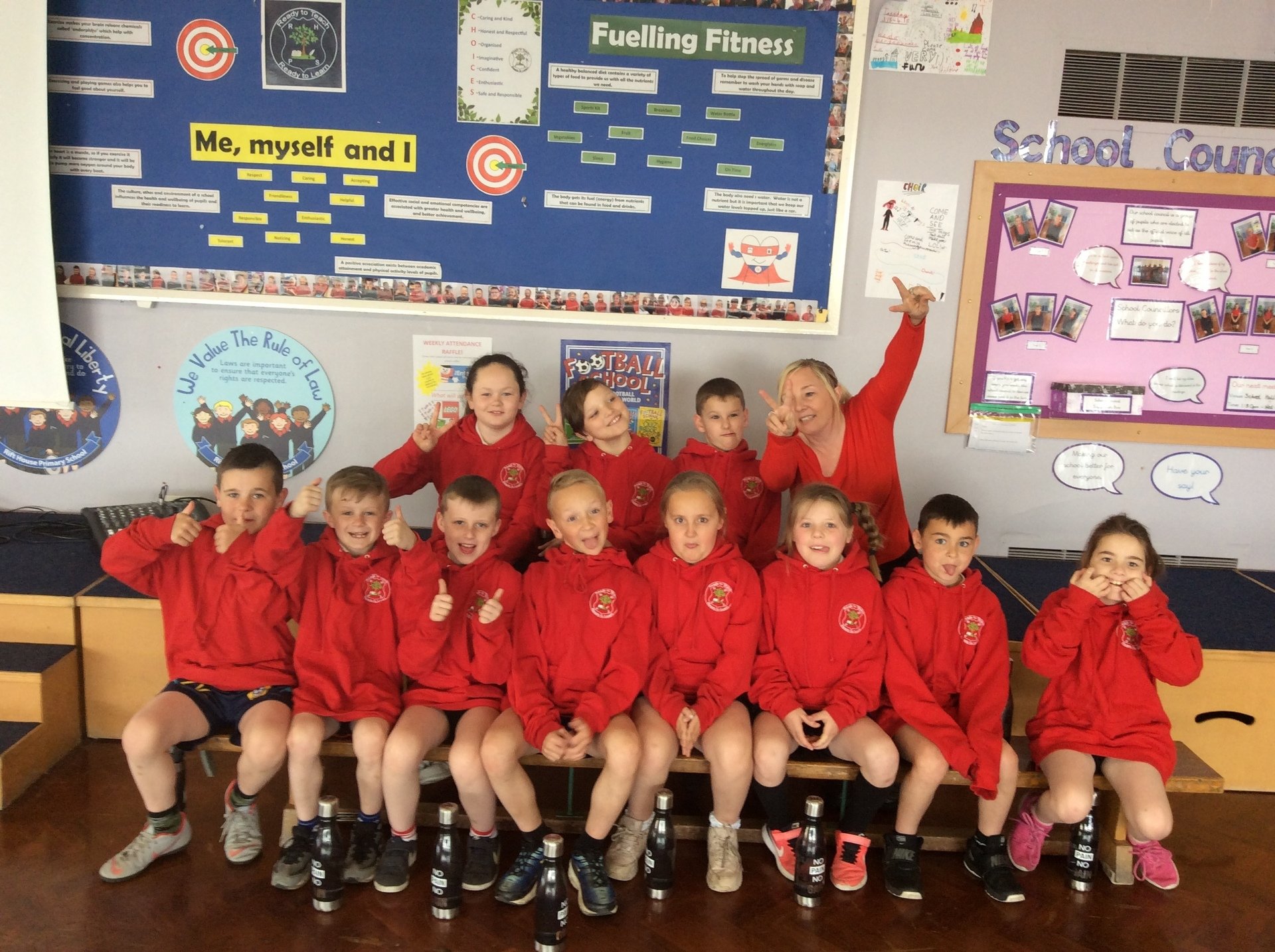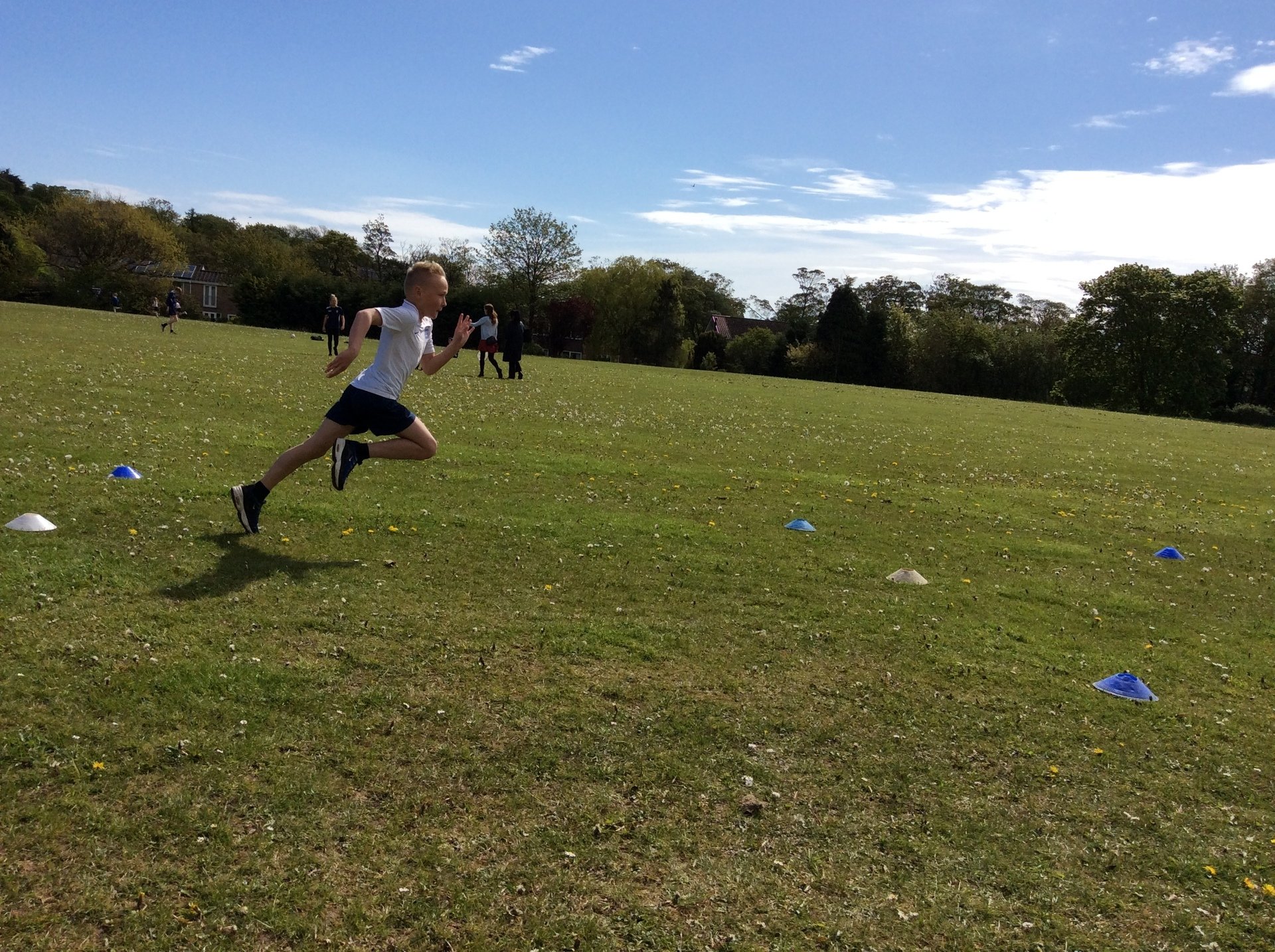 Intra school Competitions
Children have the chance to compete in the many different intra–school competitions throughout the school day. This could be within the PE lessons or at break and lunchtimes.
Personal challengers led by Sports Leaders (JSL)
P.E summer 1
Year 1-Multi-Skills
Year 2-Chasing games
Year 3-Athletics
Year 4-Athletics
Year 5-Cricket
Year 6-Cricket
Sports Leaders
Sports Leaders have been elected to lead sporting opportunities and personal challenges during break and lunch times.
School Sports Organising Crew have been elected and meet every half term. These children help to make decisions about sporting opportunities in the curriculum and act as a pupil voice for the whole school.
Extra-Curricular clubs
Throughout the year, we offer a variety of after-school sports clubs. We offer a wide range of sports to ensure all children can participate. These include;
Change4Life Football
Multiskills Gymnastics
Sports Leader training Dodgeball
Tennis Rugby
Golf Basketball
Games club Netball
P.E Budget 2020-2021
Funding - 2019-20
Academic Year: 2018/19

Total fund allocated: £17 810

Date Updated: June 2019

Key indicator 1: The engagement of all pupils in regular physical activity – Chief Medical Officer guidelines recommend that primary school children undertake at least 30 minutes of physical activity a day in school

Percentage of total allocation:

28%

School focus with clarity on intended impact on pupils:

Actions to achieve:

Funding allocated:

Evidence and impact:

Sustainability and suggested next steps:

To increase pupil participation in after school clubs, competitions, intra and inter school sports events

To ensure children become confident in the water and can swim 25m unaided by the time they leave in Year 6.

Breakfast and afterschool clubs

Sports Leaders - To lead and organize activities on the playground increasing opportunities for all children

School crew members leading personal best challenges

Break time CPD for staff leading to increased active engagement with children in playground

(In line with the new governments 30:30 plan

To increase the level of physical activity and promote frequent exercise opportunities Energizers within lessons (active learning) encouraging children to move more and sit less

After school clubs. Including a change for life club aimed at less active children.

Participate in local cluster meetings and events

To run after school clubs led by coaches. Also new equipment to be provided.

Summer term top up swimming sessions for Year 3, 4 and 6 children

CPD for breakfast/afterschool club to lead sporting activities. Timetable provided by PE coordinator.

Sports coaches employed for breakfast/afterschool club

Additional staff members employed for cooking and supervising

Children will have training through courses and sports coaches. Sport leader training led by PE coordinator.

Training for staff external and internal for sporting activities.

Termly meetings with PE Coordinator changing physical activity for least active children..

CPD whole school energizers in classrooms

X3 5 minute energizers at least throughout the day

CPD active learning courses for all staff

X5 after school sports clubs led by teachers and coaches.

Also provide healthy foods and drinks for children to lead a healthy lifestyle.

£5000

Children are participating in intra and interschool competitions. Increasing participation in physical learning and encouraging active lifestyles

More children will be confident swimmers.

Show more activity for all children throughout the day.

TA and coach working together with all the pupils

Children developing leadership skills within PE lessons through training in Sports leaders and crew roles. Through CPD staff will be more confident supervising and developing sporting activities.

Break times all pupils active with a variety of sporting equipment and competitions. Children are developing skills and participation in sport.

Children are more active throughout the day.

Better concentration and attainment.

Children more active in PE lessons developing skills

Improvement in attendance and SATs data

Encourage social skills and development of club links.

Continue to offer a wide variety of after school clubs.

Pupil voice to attract less active children.

Continue CPD for teachers and coaches development when leading physical activity clubs.

Continue to offer this provision in future years.

Staff and children will be up skilled in delivering sporting activities

Aims to increase numbers in breakfast clubs/after school clubs which will promote in children resilience

and long term positive active lifestyles.

Continue development of skills for sports leaders to deliver sport.

Continue CPD for all staff.

Continue to encourage opportunities for all children to participate in wide range of sporting activities

Key indicator 2: The profile of PE and sport being raised across the school as a tool for whole school improvement

Percentage of total allocation:

14%

School focus with clarity on intended impact on pupils:

Actions to achieve:

Funding allocated:

Evidence and impact:

Sustainability and suggested next steps:

External visitors leading assemblies about their sports-developing club links

Focused assembly

Intra sports competitions weekly-rewards in assembly

Rewards for sports leaders on a weekly basis.

Fortnightly updates on website

Twitter

School Games noticeboard

Rift House school games day

To allow children to experience different sports e.g Judo session tasters, golf.

Different classes to showcase PE and sport

Children will achieve certificates and rewards in celebration assembly.

Half termly update display boards to celebrate achievements and share upcoming information

Local leading sport people to come and speak in assemblies

Focus linked to FA cup football.

School sports crew/leaders help to organize the event.

£2500

Children will be exposed to different sports and will pursue a range of different activities

External visitors and local sports personalities encourages more participation for all children.

The profile of PE and sport is raised across the school and the local community.

The notice board contains information about sport and competitions inside and outside of school to encourage participation.

More children involved and participating in afterschool clubs.

All children will participate in the school games day.

Children will develop their leadership skills.

SLT fully understand the promotion of PE for positive wider impact for whole school improvement and will continue to support this.

PE coordinator will continue to update website of sporting achievements.

PE coordinator will continue to update school games sports noticeboard.

Continue to do the same next year.
Key achievements to date:

Areas for further improvement and baseline evidence of need:

Whole school participation

Development of sports leaders and crew

External visits to high profile events to inspire children
Meeting national curriculum requirements for swimming and water safety

Please complete all of the below:

What percentage of your Year 6 pupils could swim competently, confidently and proficiently over a distance of at least 25 metres when they left your primary school at the end of last academic year?

38%

What percentage of your Year 6 pupils could use a range of strokes effectively [for example, front crawl, backstroke and breaststroke] when they left your primary school at the end of last academic year?

23%

What percentage of your Year 6 pupils could perform safe self-rescue in different water-based situations when they left your primary school at the end of last academic year?

31%

Schools can choose to use the Primary PE and Sport Premium to provide additional provision for swimming but this must be for activity over and above the national curriculum requirements. Have you used it in this way?

yes

Year 6

Year 3/4
Key indicator 3: Increased confidence, knowledge and skills of all staff in teaching PE and sport

Percentage of total allocation:

36%

School focus with clarity on intended

impact on pupils:

Actions to achieve:

Funding

allocated:

Evidence and impact:

Sustainability and suggested

next steps:

To ensure all teachers are confident at delivering PE

To use assessment (progress in PE) to ensure confident planning.

Ensure time is allocated to school based training

CPD-internal and external led by head teacher and PE Coordinator

External coaches for teachers to participate in team teaching

Gymnastics

Tennis

Cricket

HUFC coach

Teacher to continue to use progress in PE skills and implement them in planning

PE coordinator help plan with NQT teachers

£6500

Pupils are enjoying better quality in PE and really enjoy the lessons

Standards achieved in PE improvement across whole school from previous year

Staff are developing teaching skills and are confident delivering PE lessons.

Attitudes to learning better across whole school

Pupil skills are developing evidence of winning external competitions

Gold mark-games mark

Better quality PE lessons matched to the abilities of the children.

Data shows improvement of PE

Whilst the funding continues more courses are available for teachers and TAs

This will lead to sustainability so that all staff will feel confident delivering PE

To continue to use progress in PE statements.

Key indicator 4: Broader experience of a range of sports and activities offered to all pupils

Percentage of total allocation:

6%

School focus with clarity on intended

impact on pupils:

Actions to achieve:

Funding

allocated:

Evidence and impact:

Sustainability and suggested

next steps:

Additional achievements:

Wide range of activities

Club links

Voice analysis half termly questionnaires Focus particularly on pupils who do not take up additional PE.

To get children to watch live high level sport.

Voice and questionnaire surveys introduced

Change four life clubs

External coaches offer taster sessions e.g Judo, golf.

Develop club links for children to participate in

Netball

Hartlepool cricket

HUFC football

Eldon Grove Tennis

Hartlepool Gymnastics

Summerhill outdoor learning

Judo

Take children to sporting events

£1000

Delivery of PE is good and pupil voice say that they enjoy PE.

Greater participation of less active children in sport.

New clubs introduced from pupil voice

Gymnastics and Golf.

Children are now accessing more clubs

Netball

Hartlepool cricket club

Hartlepool Gymnastics club

Judo

Better behavior across the whole school

Pupils want to take part and are more engaged in lessons especially children who struggled previously

HUFC

Staff work together and share good practice which will lead to greater confidence in delivering activities

Less need for external support from coaches

Continue to offer varied sports and taster sessions for children to experience.

Continue to offer such experiences to future cohorts.

Key indicator 5: Increased participation in competitive sport

Percentage of total allocation:

16%

School focus with clarity on intended

impact on pupils:

Actions to achieve:

Funding

allocated:

Evidence and impact:

I

Sustainability and suggested

next steps:

Inter and intra school competitions

Sports partnership competitions

To increase pupil participation in after school clubs

Arrange more friendly competitions intra schools,

Houses against Houses.

Intra competitions on playtime and lunchtime led by sports leaders

Every half term intra competitions between classes

School games day FA cup

Change four life clubs

B and c teams to enter competitions.

Introduce additional competitive sports identified by the children in a survey

£2810

Children are achieving high quality competition in interschool events and cluster events

More diverse range of pupils are given the opportunity to take part in competitive sport.

Raise children's self- esteem and will encourage children to develop club links

New staff members introduced to after school clubs to encourage greater participation

Continue to offer a range of opportunities for all children to participate in competitive sport.

Other indicator identified by school: Additional swimming

All remaining non swimmers reach 25m mark thus meeting the statutory requirements for the National Curriculum