Welcome to Year 4 (Class 6)
Miss Radford

Support staff

Miss Malone

Class Teacher
Welcome to Class 6 (Year 4) with Miss Malone and Miss Radford.
In Year 4, we are a successful, hardworking and resilient class when it comes to our learning. We work together were everyone is respected and learning is valued. We have high expectations in all areas and work developing successful, determined and well rounded children.
Topics Over the Year
In Year 4 we have a positive learning attitude and work hard to acheive our personal goals and targets. We all try to make the right CHOICES and give 100% in everything we do.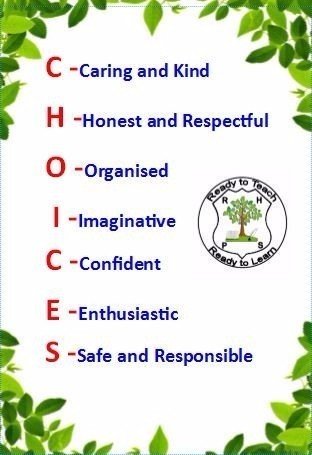 Writing
·Stories with a historical setting diaries.
· Poetry
Newspaper Reports
Recounts
Non-Chronological reports
· Persuasive writing (letters)
· Narratives
Children work towards targets specific to their individual needs
Grammar
Children work towards targets specific to their individual needs
Continuous reinforcement and support in reading and writing. Speaking and listening
Children work towards targets specific to their individual needs
Reading
·Over the year we will be studying in reading a wide range of texts.
·Each child to have a reading book at the appropriate level
·Y4 class books will change termly
·Differentiated reading activities will take place in reading sessions. This includes guided reading, Comprehension reciprocal reading, power read and shared reading
Maths:
Autumn
·Place value

·Addition subtraction

·Multiplication and division
Spring
·Multiplication and Division

·Measurement length and Perimeter

·Fractions

·Measurement Mass and Capacity

·Number decimals
Summer
·Decimals including money

·Time

·Statistics

·Properties of Shape
Year 4 Foundation Curriculum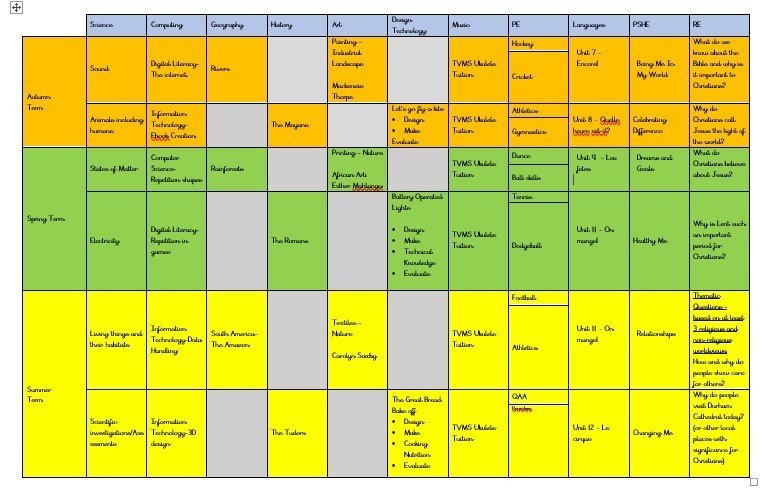 Timetable
At Rift House we aim for your child to participate in a broad and balanced based curriculum. Our timetable shows various opportunities that your child will access daily, including opportunities for mindfulness, Primary Movement and energizers.

Classroom Environment
Displays are used in the classroom to help reinforce vocabulary for learning and to show case the amazing work produced by Year 4.
Reminders
Year 4 PE is every Monday and Friday - children MUST bring their individual kitbags complete with their full PE kit. Any medication, such as inhalers, MUST be present in school.
Year 4 children are expected to read EVERY night, and must comment at least TWICE in their own reading diaries across a school week. This can be a comment about a character, a setting, an event or facts within the book, magazine or online article they are reading.
A focus in Year 4 will be on times tables. All children will take the test in June. Please practice times tables as often as possible. Here are some useful websites to help -
https://www.timestables.co.uk/multiplication-tables-check/
What we have been up to...
We really enjoyed the fun run to raise money for Children in Need.
We have been practising our skipping skills throughout the Year ready for the skipping competition in June.
In Science, we have been finding out all about electricity. We realy enjoyed carrying out investigations and fair tests.
In PE, we have been practising our throwing and catching skills. We then used these skills in game situations
We really enjoyed Dance this term. We created our own dances linked to Superheroes, holdays and States of Matter..
We really enjoyed Design Technology. We created our own night lights This was also linked to our Science topic electrcitiy where wer created our own circuits..
In French, we played bingo to learn numbers and role played playing shops and asking for food.Enter text...
We also had a french party describing what we liked and disliked about the party.
In Science we have been creating our own classification keys.
In RE, we role played how Jesus showed love and kindness to others. Then to celebrate Mitzvah day we helped the community and collected rubbish.
Things you can support your child with over this half term...
Listening to your child read.
Practise times tables.
Practise spellings